Jethro Tull – Stand Up [Stereo] (Analogue Productions 45 RPM Edition)
Remastered all-analog (AAA) from the original master tapes by Kevin Gray at Cohearent Audio.
Note: This album was pressed at RTI using already-printed jackets displaying the QRP logo to fill the order
180-gram 45 RPM double LP from Analogue Productions!
Mastered by Kevin Gray from the original U.K. Island analog tape
Gold-selling second album was an early turning point for the band!
Plated at Quality Record Pressings and pressed at RTI!
Gatefold old-style "tip-on" jacket by Stoughton Printing with the pop-up (stand up) band image accurately reproduced!
"This Analogue Productions reissue made it in just under the wire, and who knew it was so good?!?! Certainly not me in part because my original copy that I bought junior year in high school in 1971 is long gone. So suffice it to say I wasn't expecting much, and was shocked from the first to last note of Stand Up. I initially intended to only listen to the first disc at the first listening session; but the reissue was so good that I listened to both discs and wished for more when the needle hit the run out groove. 'Bouree' and 'Nothing is Easy,' are two of my favorite songs on the album and both blew me away. Barre and Cornick's guitar work never sounded like this way back when, and had me playing air guitar along with them! The sound is remarkably transparent and revealing of Anderson's singing and flute playing in its full glory." — Myles B. Astor, Positive Feedback, 2022 Writer's Choice Awards
"Now comes Analogue Productions' 180-gram double 45 RPM reissue sourced from the original Island master tapes sent over from the U.K., cut by Kevin Gray at Cohearent Audio, pressed at RTI and housed in a laminated gatefold "Tip on" jacket complete with "pop up" band. The packaging is exquisite! Only word for it. AP couldn't get permission to use the pink label so it uses the green Chrysalis one. ... if the goal was to duplicate the original pink label Island sound, this reissue misses that, which is good because this new double 45 reissue is far superior to the original in every possible way. The tape was in great shape, that's for sure. Clarity, transparency, high frequency extension and especially transient precision are all far superior to the original. Bass is honest, not hyped up and the mastering delivers full dynamics that are somewhat (but only slightly), compressed on the original. Ian Anderson's vocals are naturally present as if you are on the other side of the microphone. Most importantly, the overall timbral balance sounds honest and correct. But especially great is the transient clarity on top and bottom. ... Best of all, as the title suggests this album "stands up" to time. It hasn't lost a thing musically, lyrically or sonically. Highly recommended!" —  Music = 9/11; Sound = 9/11 — Michael Fremer, trackingangle.com. To read Fremer's full review click here.
Jethro Tull's second album, Stand Up, marked an early turning point for the band with the addition of guitarist Martin Barre along with Ian Anderson's introduction of folk-rock influences to the group's blues-based sound.
Released in the summer of 1969, Stand Up rose quickly to the top of the U.K. Albums Chart, and eventually earned gold certification in the U.S.
Stand Up was the first album where Anderson controlled the music and lyrics, resulting in a group of diverse songs that ranged from the swirling blues of "A New Day Yesterday" and the mandolin-fueled rave-up of "Fat Man," to the group's spirited re-working of Johann Sebastian Bach's "Bouree in E Minor." In a recent interview, Anderson picked Stand Up as his favorite Jethro Tull album, "because that was my first album of first really original music. It has a special place in my heart."
Now with our 45 RPM release, plated at QRP and pressed at RTI, the best-sounding version of this historic album gives listeners an even richer sonic experience. The dead-quiet double-LP, with the music spread over four sides of vinyl, reduces distortion and high frequency loss as the wider-spaced grooves let your stereo cartridge track more accurately.
Clean, balanced, richly detailed. Just the way an Analogue Productions reissue should sound. You'll experience Jethro Tull classics such as "Bouree," "A New Day Yesterday," "Look Into The Sun," "We Used To Know," "Fat Man" and the rest with a new appreciation for the Grammy-winning progressive act's musical skill and innovation.
Music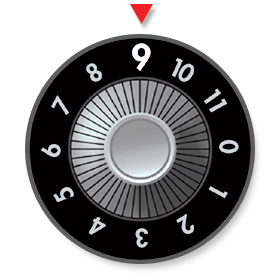 Sound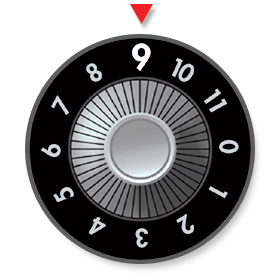 Ratings from Michael Fremer @ Tracking Angle
(Above description from AcousticSounds.com)
Additional information
| | |
| --- | --- |
| Primary Artists | |
| Album | |
| Original Release Year | |
| Acclaimed Music Rank | |
| AllMusic Rating | |
| AllMusic Genres | |
| AllMusic Styles | |
| Release Date | |
| Record Company | |
| Record Labels | |
| Label IDs | |
| Channels | |
| SPARS Code | |
| Source | |
| Remastered at | |
| Remastered by | |
| Lacquers Cut at | |
| Lacquers Cut by | |
| Lacquers Plated at | |
| Pressing Plant | |
| Format | |
| Speed | |
| Size | |
| Weight | |
| Color | |
| Jacket by | |
| Jacket Style | |
| Jacket Type | |
| UPC | |
Disclosure
As an Amazon Associate, I earn from qualifying purchases.
When you click links to various merchants on this site and make a purchase, this can result in this site earning a commission. Affiliate programs and affiliations include, but are not limited to, the eBay Partner Network.