Steely Dan – Can't Buy a Thrill [Stereo] (Analogue Productions UHQR Series 45 RPM Box Set)
Remastered all-analog (AAA) from the original master tapes by Bernie Grundman at Bernie Grundman Mastering.
Can't Buy A Thrill — Steely Dan's platinum-selling debut studio album now on UHQR!
Definitive reissue Ultra High Quality Record, the pinnacle of high-quality vinyl!
45 RPM LP release limited to 20,000 numbered copies
Mastered directly from the original master tape by Bernie Grundman
Pressed at Quality Record Pressings using 200-gram Clarity Vinyl®
Purest possible pressing and most visually stunning presentation and packaging!
Tip-on old style gatefold double pocket jackets with film lamination by Stoughton Printing
"... this edition of Steely Dan's debut delivers incomparably superior sound and pressings so perfect you'd wish all LPs were stamped on Clarity V2 vinyl. Side-by-side, you hear instantly why UHQR is something to which to aspire — the sax break in 'DirtyWork' left me speechless. And Analogue Productions' slipcase? The acme of LP sleeves." — hi-fi news (U.K.), May 2023
"This could be the best vinyl record I've ever heard. ... This is a science project. Got to give Analogue Productions kudos, they include a lengthy description of their process in the package. It's very convincing. ... But really, it all comes down to the sound. And how does it sound? AMAZING! ... This is rarefied air. Not only is this a classic album, that has stood the test of time, this is not the vinyl you see in your clothing store, not even in your record store. As expensive as that might be, as much TLC might be involved, more in the old days, this UHQR reproduction is a huge leap beyond that. It's more akin to listening to your favorite albums on CD when that format came upon the market. Suddenly the sound was clear. But warm it was not. However vinyl always was, and this version of "Can't Buy a Thrill" most certainly is. Ultimately, it's a personal experience. If you have a turntable, if you have enough power to turn it up as loud as you want without distortion, you can buy this album and be mesmerized. Truly, you will be." — Bob Lefsetz, lefsetz.com. Read the entire review here.
"Happily, for this, my first UHQR experience, it feels super-solid. Musically, Can't Buy A Thrill feels more three-dimensional on this UHQR edition than on other versions I've heard. Overall, the sound is super-clear and crisp, but ultimately presents the music more warmly than the standard 180g 1LP edition does. When you compare them side by side, you start noticing the differences between the UHQR and the standard edition — the sizzling cymbals aren't quite as sizzly on the standard version, for one thing, and, comparatively, the vocals take on a bit of that raw edge around them. Plus, the congas feel less natural-sounding on the standard edition. ... Can't wait to see, and hear, what comes next — but for now, the 200g 2LP Can't Buy A Thrill serves as one of the best listening experiences you'll have this year." — Music = 8/11; Sound = 9/11 - Mark Smotroff, AnalogPlanet.com. To read Smotroff's full review, click here.
"(Clarity Vinyl) is a very quiet formulation .... This means you can really crank up the UHQR. In fact, to really enjoy it, you must. When you do, the music will come to life on top, the midrange will bloom with detail and the bottom will be firm, deep and satisfying. Vocal clarity and 'body' benefit greatly from Grundman's mastering, yet Victor Feldman's percussive accents remain sharp, clean and present." — Music = 9/11; Sound = 9/11 - Michael Fremer, trackingangle.com. To read Fremer's full review, click here.

Steely Dan's platinum-selling debut studio album Can't Buy A Thrill, released in November 1972, was a commercial success, peaking at No. 17 on the Billboard chart. It later appeared on many professional listings of the greatest albums, including Colin Larkin's All Time Top 1000 Albums (2000) and Rolling Stone magazine's "500 Greatest Albums of All Time" (2003)
The album features a unique blend of rock, jazz and pop, with intricate musical arrangements and throught-provoking lyrics. The album was written by band members Donald Fagen and Walter Becker, recorded in August 1972 at The Village Recorder in Los Angeles, and produced by Gary Katz. Its music features tight song structure and sounds from soft rock, folk rock, and pop. Two songs recorded during the Can't Buy A Thrill sessions were left off the album and released as a single: "Dallas" b/w "Sail the Waterway." This is the only Steely Dan album to include David Palmer as a lead vocalist, having been recruited after Donald Fagen expressed concerns over singing live. Drummer Jim Hodder also chips in lead vocals on one song, "Midnite Cruiser" (sometimes spelled "Midnight Cruiser"), as well as singing the "Dallas" single. By the time recording of the next album began, the band and producer Gary Katz had convinced Fagen to assume the full lead vocalist role.
The album opens with "Do It Again," a hit single that showcases the band's signature sound with its driving rhythms, layered guitar riffs, and catchy chorus. Other standout tracks include "Dirty Work," a soulful ballad with a memorable saxophone solo, and "Reelin' In The Years," a guitar-driven rocker that's become one of the band's most beloved songs.
Throughout the album, the lyrics touch on a range of themes, from the struggles of urban life in "Kings" and "Midnite Cruiser," to the complexities of love and relationships in "Only a Fool Would Say That" and "Brooklyn." The album also features the hit single "Turn That Heartbeat Over Again," a catchy tune with a darker edge that hints at the band's later explorations of darker subject matter.
AllMusic gave the album 4.5 stars, with reviewer Stephen Thomas Erlewine praising the core duo Walter Becker and Donald Fagen as "remarkable craftsmen." Erlewine noted that "there are very few of the jazz flourishes that came to distinguish their (later) albums", but added that the first single from the album, "Do It Again," incorporates a tight Latin jazz beat, while the second single, "Reelin' In the Years," features jazzy guitar solos and harmonies.
Rolling Stone, in its review, said the debut album was a collection of some of the group's best jazz/rock songs.
"Two of Fagen's four (vocal solo) songs were the singles, 'Do It Again' and 'Reelin' In The Years,' the later starting off (and continues throughout) with a ripping solo by session player, Elliot Randall, and in fact, was rated by Led Zeppelin's Jimmy Page as his favourite guitar solo of all time. That's quite an endorsement. The song peaked at No. 11 on the Billboard Charts. 'Do It Again' charted at No. 6, making it their second highest chart for a single. 'Dirty Work,' another great song from the record features Palmer. The album is tight, with some of the best musicianship money can buy." — Rolling Stone
The album cover features a photomontage by Robert Lockart that includes an image of a line of prostitutes, standing in a red-light area from Rouen in France waiting for clients. The image was chosen because of its relevance to the album title. Walter Becker and Donald Fagen themselves commented on the album art in their liner notes to the reissued The Royal Scam, saying that The Royal Scam album possessed "the most hideous album cover of the seventies, bar none (excepting perhaps Can't Buy A Thrill)." The cover was banned in Francisco Franco's Spain and was replaced with a photograph of the band playing in concert.
After a brief battle with esophageal cancer, Walter Becker died on September 3, 2017 at the age of 67. Steely Dan has sold more than 40 million albums worldwide and were inducted into the Rock and Roll Hall of Fame in March 2001. VH1 ranked Steely Dan at No. 82 on their list of the 100 Greatest Musical Artists of All Time. Rolling Stone ranked them No. 15 on its list of the 20 Greatest Duos of All Time.
This stereo UHQR reissue will be limited to 20,000 copies, with gold foil individually numbered jackets, housed in a premium slipcase with a wooden dowel spine.
Overall, Can't Buy a Thrill is a masterful debut album that showcases Steely Dan's distinctive sound and sets the stage for their later success as one of the most influential bands of the 1970s.
Music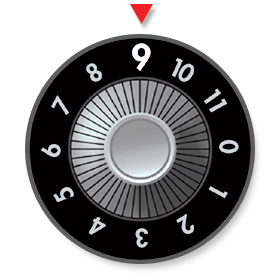 Sound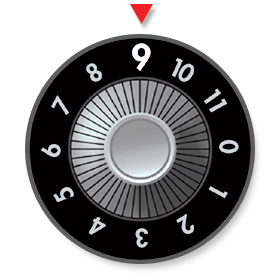 Ratings from Michael Fremer @ Tracking Angle
(Above description from AcousticSounds.com)
Additional information
| | |
| --- | --- |
| Primary Artists | |
| Album | |
| Original Release Year | |
| Acclaimed Music Rank | |
| AllMusic Rating | |
| AllMusic Genres | |
| AllMusic Styles | |
| Release Date | |
| Record Company | |
| Record Labels | Analogue Productions, Geffen Records, Universal Music Special Markets |
| Label IDs | |
| Series | |
| Series ID | |
| Channels | |
| SPARS Code | |
| Source | |
| Remastered at | |
| Remastered by | |
| Lacquers Cut at | |
| Lacquers Cut by | |
| Pressing Plant | |
| Total Pressing Quantity | |
| Format | |
| Speed | |
| Size | |
| Weight | |
| Color | |
| Formulation | |
| Jacket by | |
| Jacket Style | |
| Jacket Type | |
| Presentation | |
| UPC | |
Disclosure
As an Amazon Associate, I earn from qualifying purchases.
When you click links to various merchants on this site and make a purchase, this can result in this site earning a commission. Affiliate programs and affiliations include, but are not limited to, the eBay Partner Network.